Hello, I'm Alex Frost
The Cannsultant.
I help you build & grow so you can make more money and change more lives. 
You may recognize me from the last 4 years in the California Cannabis industry. It's a small community, and I tend to bring my energy to every room. 
So, where have you seen me?
Well, I was employee #5 at Canndescent. That's right, in 2016 it was me, 4 male executives, and a dream. That's it.
From our first tupperware of product, to designing our logo, and opening our first facility; from creating a new strain language, to designing the first pre-packaged flower in the CA market; from building a sales team from 1 to 10 reps, to managing all account relationships, and building a best in class Brand Ambassador Program; I was lucky to have my hands in everything, helping to grow the company to 250 people with multiple rounds of successful fundraising, and a valuation of 300 million dollars.
It was a wild ride. 
And now I'm meant to share my knowledge, wisdom, and expertise with you: a company who needs a little help navigating the industry.
You: someone who is tired of learning the nuances, and just wants someone on their side who knows them.
You: someone who believes in a mission greater than the dollar signs behind it. 
You: looking for someone like me.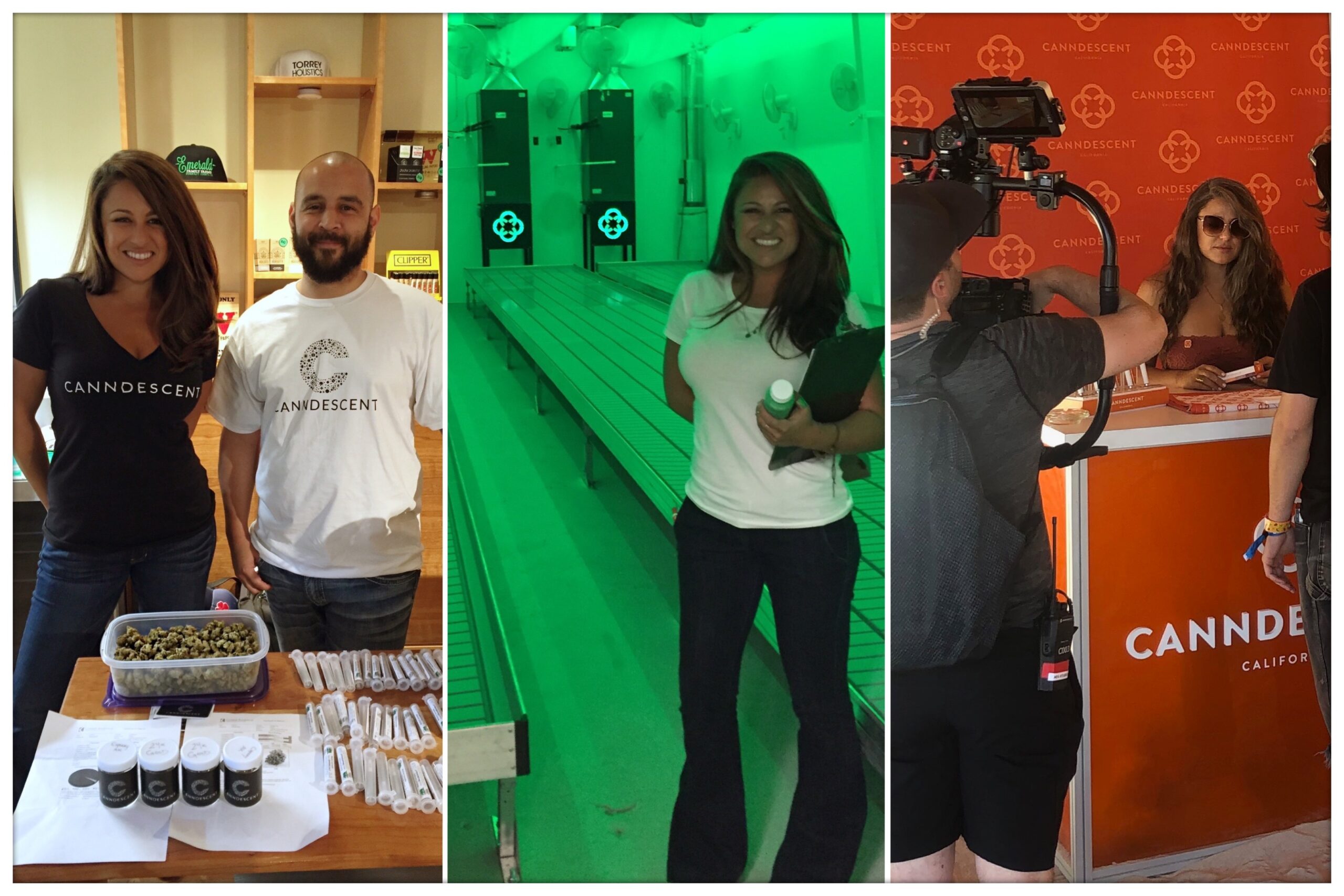 Downsizing is happening in the industry. And Canndescent is no exception.  
There's no easy way to say that there was a reduction-in-force effort in September, 2019, and I was part of it. 
I'll be honest with you, it was a heartbreak to leave something I had helped build from the ground up.  
However, it brought a beautiful opportunity to now help multiple companies. So far, I've done a lot…
Brand Ambassador Programs
 I'm an expert at building systems. You have a sales team, you have a brand ambassador team, you have a social media account, but it was thrown together out of necessity and has no true process; no system. Nuts & bolts can only take you so far. You can have a brilliant idea, a genius plan, and even great people, but if you don't spend time building systems on the inside, you'll never be able to scale. My skillset involves putting systems in place, the right people in place, and creating a solid foundation that allows for growth.
Process Improvement

Branding

BA Programs

Marketing Strategy
Let's Start a Conversation